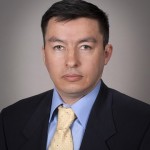 Roberto Marín, PhD
Roberto Marín, obtained a PhD in chemistry from The Ohio University and has published scientific papers in journals like Journal of the American Chemical Society, Inorganica Chimica Acta & Toxicology Research. He started his doctoral studies at Northern Illinois University and transferred when his professor, the late Rathindra Bose, moved his laboratory to The Ohio University. During this time he did EPR spectroscopy work in Ohio State University through a collaboration. After graduating, he was hired as postdoc at the Federal Swiss Institute of Technology (ETH). And to accommodate that his wife obtained the most prestigious fellowship at Texas A&M University to do studies in Educational Psychology, the family transferred to College Station, home of Texas A&M University. Then, he took a position as analytical and racing chemist in the toxicology and drug testing laboratories of Texas A&M TVMDL. Currently, Roberto is R&D and Data Scientist with Reservoir Data Systems of Houston.
In 2015 Roberto founded Mentoring Platform for Advanced Education and the website www.ingear.org. This organization's mission is to connect students from under developed nations to opportunities to study an advanced degree in the United States. The book PhD in the USA is part of this effort. Through exposing the author's experience the book explains in detail how to be admitted into a graduate program and more importantly, how to get a scholarship. Learn more about Roberto Marin on LinkedIn.
Annalicia Moreno
Anna is originally from Midland, Texas. She has a bachelors in renewable natural resources from Texas A&M University. At her young age Anna has accumulated a great deal of experience volunteering and working with non profit organizations throughout the world. In the Spring of 2013, Anna was awarded the Agriculture and Natural Resource Policy (ANRP) Internship through Texas A&M University working for Representative Ralph M. Hall TX-4 in Washington, D.C.  Also in D. C., she worked as the Farmer-to-Farmer intern for 6 weeks with the non-profit Cultivating New Frontiers in Agriculture (CNFA). She has worked and volunteered overseas in New Zealand, Zambia and Czech Republic. Anna is eager to utilize her experience to facilitate the mentorship process of InGear.org.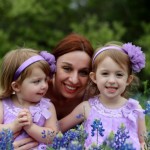 Sharon de Marin
Sharon has masters in reading and special education from the University of Saint Thomas and the University of Houston, respectively. She taught  bilingual children in Title 1 schools for 13 years in both Texas and Florida. She began her doctoral studies in Educational Psychology by receiving the prestigious Diversity Fellowship (2010) from Texas A&M University. She was also honored with the Jordan Fellowship for International Research (2013) and most recently the Carolyn Lohman Fellowship (2015), totaling over $100,000. Sharon's doctoral research aims at investigating the role of meta-linguistic development in both reading comprehension and writing abilities in English among multi-lingual upper elementary students in Lusaka, Zambia. Many former British colonies in Africa employ English as the primary language of instruction, while the majority of students use native languages, such as Nyanja or Bemba, in most social contexts except for academic exchanges. To this end, she focused specifically on complex inter-relationships that develop in tandem with derivational morphemic awareness which include the following: word reading, reading comprehension, spelling, orthographic skill, vocabulary, derivations and decompositions of morphologically complex words, and writing ability with derived word forms. Statistical modeling (HLM) was used to better understand and explain these complex relationships that impact learning in a second language within a multi-lingual context. Lastly, Sharon's publications include articles in high impact journals. Sharon has a passion to understand and experience different cultures and languages, is fluent in Spanish, has traveled extensively throughout the world.